Designs
Raw Material
Harmonized Product Service
Delivery (Timing)
| | |
| --- | --- |
| Designs | |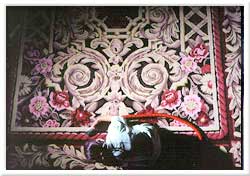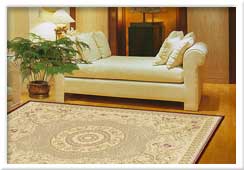 Designs that are classic or contemporary, western or oriental… And colours which range from soft pastels and earthy tones to striking schemes. Our skilled designers can bring to life any custom design specifications you may have in mind.
Designed to please…
With commercial carpets, we realise that different customers have specific needs for both design and performance. To meet these varying needs we offer plenty of options. Options that have evolved from Inter-Krai 's experience of what customers want.
Such experience though is nicely balanced by the enthusiasm and keeness of our young designers resulting in a fresh, lively quality to the look and feel of Inter-Krai carpets and rugs.
| | |
| --- | --- |
| Raw Materials | |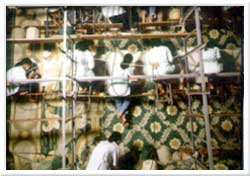 Depending on a customer's requirements, top grade New Zealand, Australian wool or a synthetic equivalent, acrylic, may be used. And before you scoff at the thought of acrylic, we'd like you to know that many of our customers have had to admit that it's hard to tell the difference between wool and our unique wool-look acrylic! Except when it comes to price as our acrylic carpets can sometimes be less than half the price of wool.
For all that, wool these days is fast gaining in popularity as prices have been competitive for many years now.
Handtufted carpets - more afffordable than you think. Many people tend to think that handtufted carpets cost a whole lot more than axminister types. But the truth is, prices are pretty comparable. Handtufted carpets have now become a viable option for customers with less than generous interior design budgets.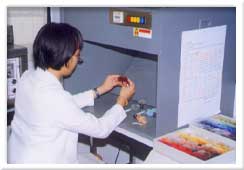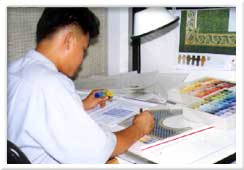 Inter-Krai uses the finest quality raw materials available, including Australian and New Zealand wool, and a unique wool-look acrylic.
Of course, the beauty of it is that you have unique custom designed floor coverings to match the rest of your decor. An integrated, seamless design that adds so much more substance and style - not to mention perceived value -to any property….
The season for silk - new from Inter-Krai…
Next season, we'll be introducing a hot new product range into the market - sumptuous silk with wool handtufted area rugs.
In developing this unusual silk/wool blend, Inter-Krai drew upon the 13 years of experience in silk weaving from our sister company Silk Avenue (to know more just click the box for 'Subsidiary Companies'). The secret is in knowing just the right degree of fineness of Thai silk threads before these fibers can be tufted with New Zealand wool.
Samples of this luxurious top-of-the-line range will be available at Domotex Fair 2001 Hannover. So if you want to be first in line to check out what we anticipate will be a bestseller, come and see us!
| | |
| --- | --- |
| Harmonized Product Service | |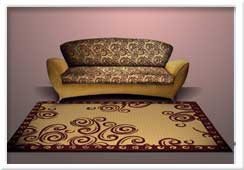 Going the extra mile in service You'll find that we're flexible at Inter-Krai - open to new ideas and always willing to go just that little further to make things possible. Here's a case in point… A few of years ago, a sofa manufacturer approached Inter-Krai with an interesting proposal : that we work with them to produce custom-made tufted area rugs to coordinate with their sofas.
A great idea. Great on the bottom line too! They sold more furniture… We sold more rugs… And buyers go home happy with unique custom set pieces!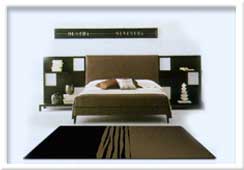 | | |
| --- | --- |
| Delivery (Timing) | |
There are definite advantages to working with Inter-Krai. As we're a mid sized family business, you deal direct with the principals -- which minimizes delays and miscommunication. Should a problem arise or if there is a change in specifications, you know you can get hold of the right person to soft things out - without any hassles. Service you can count on. We make it a point to work closely with our customers. Over the years we've learnt that this is the only way to ensure that every detail is to spec right from the start, before work even begins. We know how much mistakes can cost - in terms of time and money - so we do our best to avoid them. Working this way has also meant that Inter-Krai are able to shorten lead time considerably. On average we deliver in around 6 weeks -- upon final confirmation of order - compared to other mills which require 8-12 weeks.

Copyright ©2000 Inter Krai Co.,Ltd Powered by eighteggs.com